Checkup after two years in Australia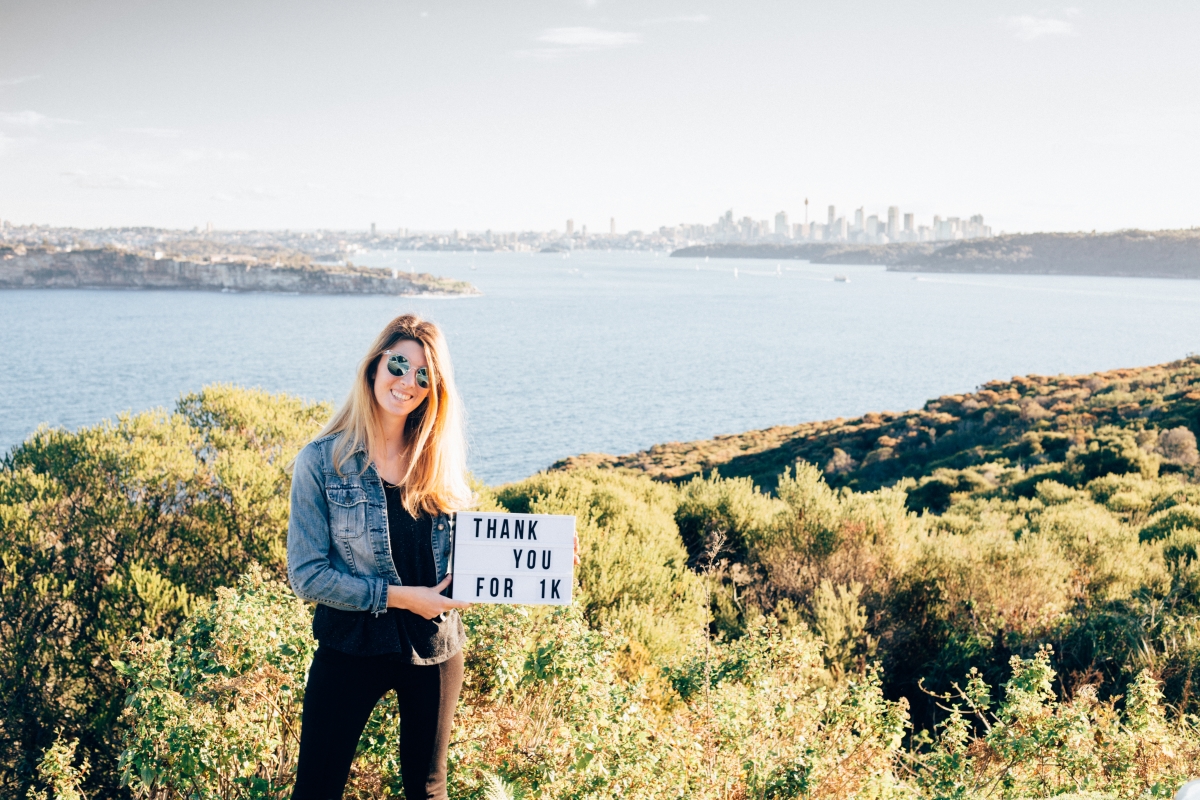 Happy anniversary to me! I can't believe it's already been two years today that I'm living in Australia. Year after year, it seems like time flies even faster. And after two years in Australia as a Frenchie, I now feel very happy and very set with my decision of living here. Last year I did a little recap of how I felt after one year of Aussie life and although it still feels like it was yesterday, I have more thoughts to share with you. I definitely feel like I've matured a bit more into the Australian life and I am keen to continue exploring Australia and beyond! Discover more of my thoughts here and head below to hear my radio interview with 2UE yesterday about my passion for Australia and travels! 
I'm busier than I ever been
This year is definitely the year of crazy projects, intense work life and fun opportunities! I've tried to increase the pace on The Frenchie Escapes with more adventures and videos. Blogging is a full-time second job but more exciting than ever! Can't wait to do and show you more.
I've also taken on a new full-time job since almost a year and this has kept me super busy! Juggling everything takes a lot of organisation and determination. But you know what they say, when you love what you do, you don't count and you do it! And I'm lucky to do something I love and that I am excited about every day. Australia has definitely a very open and dynamic job market. There are many opportunities if you know where to look for those and work hard.
Finally, there's so much to do in Sydney, it's sometimes hard to keep up! So many places to explore, events to attend, and friends to meet. Maybe New York City is the city that never sleeps, but Sydney is the city that never stops. I've had a lot to do since a year between my blog, my friends, my photography, surfing and more!
I bought freedom and… a car
A big step in my life since a year: I've bought a car! Now that's adulting Level 100! Some people own cars since very young but for me I never had the need before so it was a pretty big step to buy my own car. I've never really had the need while living in France but after a year here, I couldn't go one more day with slow public transportation in Sydney and not being able to go on adventures. Having my own and dear Honda 4WD has made me so much more independent and free to go surfing and exploring whenever I want to. And if you know me, you know I LOVE road trips. So having your own car means just one thing: freedom!
I feel a bit more Aussie day after day
I'll always be "The Frenchie" but this year I have taken on quite many Aussie habits and I've been told many times my accent is more Aussie than French from time to time.
This year for example, I've tried to wake up earlier every day, as many Australians love to do as well, and also exercise early in the morning. Thanks to a bit of determination, I am actually waking up quite early every day and even on weekends. I am totally addicted to surfing, and won't hesitate to wake up at 6am on a Sunday morning to go hit the waves (ok not every Sunday that early haha). It also means I love even more my quiet evenings working on my blog, reading or relaxing. No shame here.
Speaking of surfing, I am 100% addicted and committed to it. I knew I already had this passion in me but couldn't totally do it as well without a car, it is a bit hard to go surfing. Now that I have all of this, I met amazing surfer girls as passionate and dedicated to this sport thanks to Girl Boardriders Fraternity. There's nothing better than feeling the power of the ocean and challenge yourself. I am now getting my own new board in a few weeks and can't wait to get better at it.
I am really embracing the Aussie lifestyle, whether it's about being active, doing BBQs, loving my smashed avocado on toast, following the elections, go to concerts and follow trends. I love Australia and my life in Sydney more and more every day. And sorry not sorry, but no I don't miss France at all. Of course family, friends and food are regretted but I see them from time to time and get to do my own kind of food as well so not that a big deal. Oh, and I now like vegemite (with my smashed avocado).
I feel more inspired and hungry for exploration
A year ago I met many other like-minded photographers and artists thanks to the Sydney Instagram community and this has been so inspiring for me. Discovering and building friendships with other creative people has truly inspired me and pushed me to do more. I've developed my blog and Instagram account more and more and am pushing for new opportunities. Unfortunately, time is sometimes missing and I wish I could clone myself to do all of it but it is so rewarding when you get amazing feedback.
I also feel more inspired thanks to surfing and exploring. I have many exciting things coming and can't wait to see what next year will be like. I love going around Sydney and New South Wales, there is so much to see just a few hours away from your doorstep. I am also planning on more adventures in the future.
Actually, yesterday I had the amazing opportunity of being interviewed on Australian radio 2UE with Aussie legend Tim Webster. Have a listen here to discover more about my story, my travels and my love for Australia!
After two years in Australia, it's time to get to do even more exploring and blogging!
Cheers to another year in the lucky country!
Marine, The Frenchie.
PS: please follow me on Instagram or like my Facebook page for daily updates :)